What is Neighborhood Connection?
Neighborhood Connection is a non-profit organization dedicated to fight childhood hunger.
4th Annual Golf Tournament
June 19, 2023 – Sand Hollow Golf Course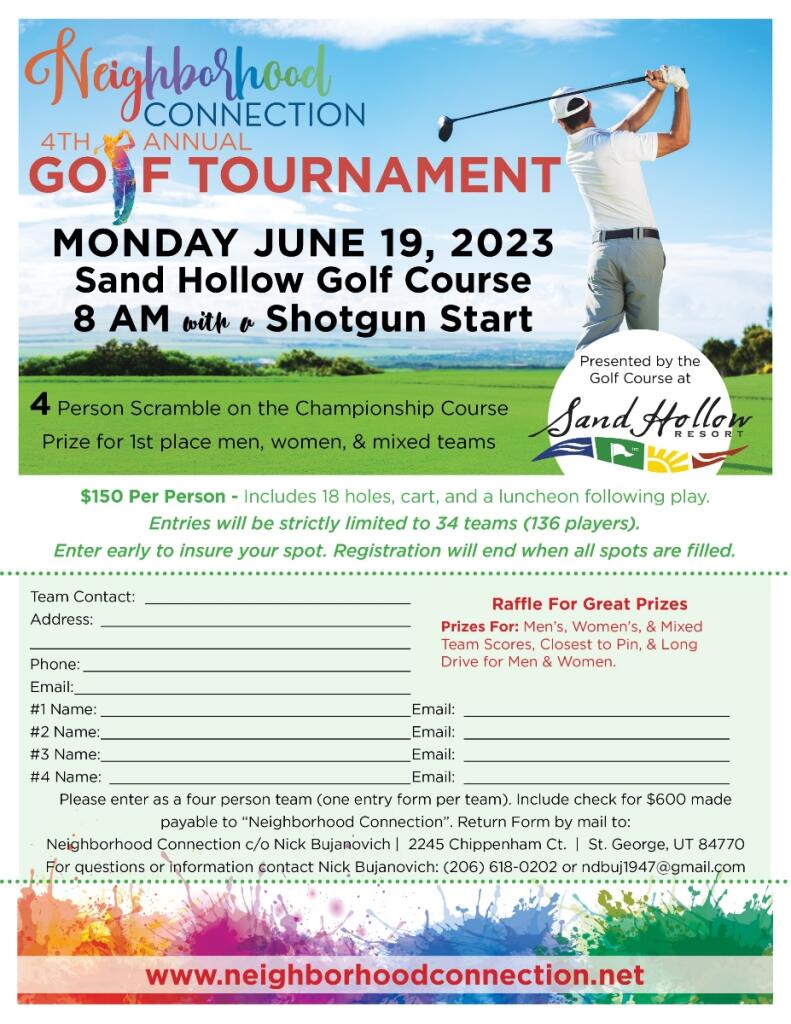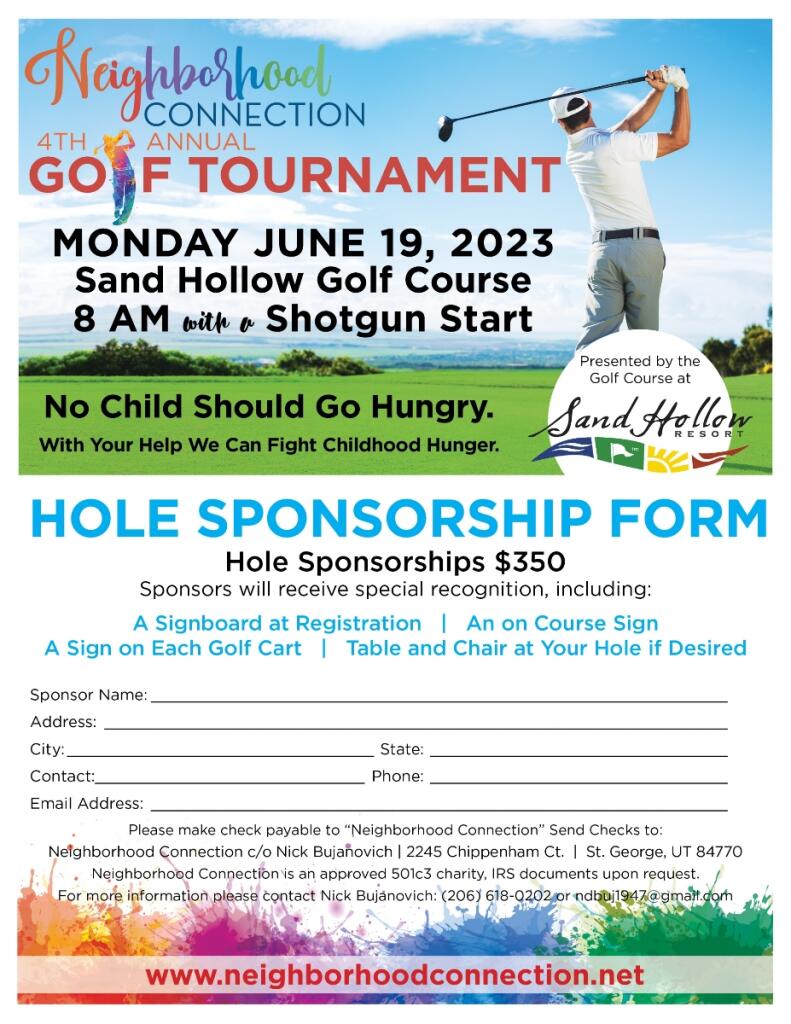 Neighborhood Connection provides supplemental weekend food for school children who qualify for school breakfast & lunch programs.
Pantry Packs are gallon sized ziploc bags filled with enough child friendly, shelf-stable food for 2 breakfasts, 2 lunches, and several snacks.
Who benefits from Pantry Packs?
In Washington County there are approximately 35,000 students enrolled in grades K-12. Of these students, over 17,000 qualify for free & reduced lunch.
Neighborhood Connection serves Pantry Packs to 800 students each week who are at risk of going without food on the weekends.
These students are identified by teachers and administrators as children "in need of food assistance."
Distribution is done in such a way as to preserve the dignity of the children and their families.
Partner Schools
Coral Cliffs Elementary
Desert Canyon Elementary
Panorama Elementary
Paradise Canyon Elementary
Riverside Elementary
Santa Clara Elementary
Sunset Elementary
Vista School
What's included in a Pantry Pack?
It is important that each pack has all of the same individual size, child friendly items listed – nothing more, nothing less. Thank you for being mindful of the need for consistency. No child should feel he/she gets more or less than another child.
Sliding ziploc gallon size bag
Individual service microwavable meals, 7-8 oz. (e.g. mac'n cheese, spaghetti & meatballs, chicken & rice, cup-o-soup)
Shelf stable milk
Applsauce, fruit cup, or squeeze fruit pouch
Pudding cup (shelf stable)
Juice box or pouch
Instant oatmeal packet
Individual package of peanut butter crackers or cheese & crackers
Granola bars
Fruit snacks
Child friendly card with a positive message
It is only because of the support and efforts of the community & volunteer groups that we are able to continue our mission. For this reason, we ask for donations of money, time, and/or food.
Donate Money
Each Pantry Pack costs only $3. It takes $96,000 to feed 800 students for one month. Of course, any amount of money is appreciated.
Donate Time
It takes many helping hands to complete our mission each week. We appreciate your help with any part of the process of our Pantry Pack program: unpacking and organizing the donated food, and packing into individual Pantry Packs. You can also pack a Pantry Pack at home.
Donate Food
To donate an already packed Pantry Pack, please refer to the Pantry Pack list for the necessary food items to buy. Please be mindful of expiration dates and buy food with the longest possible shelf life.
100% of all donations stay in Washington County to cover the cost of providing children in need with food on the weekends.
Sponsor a child for a month: $12
Sponsor a child for a school year: $111

Congratulations!
Winner of the Select 25 grant program 2018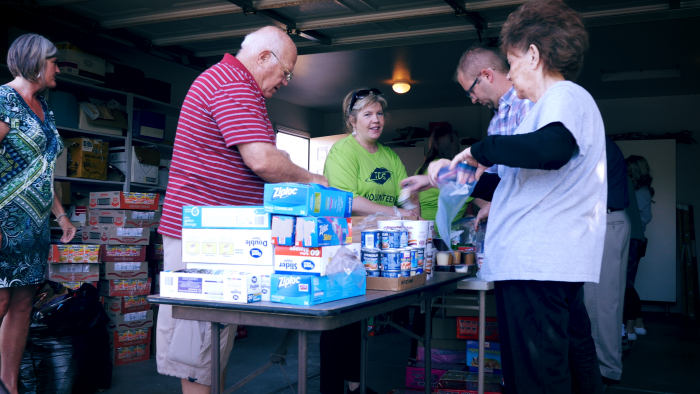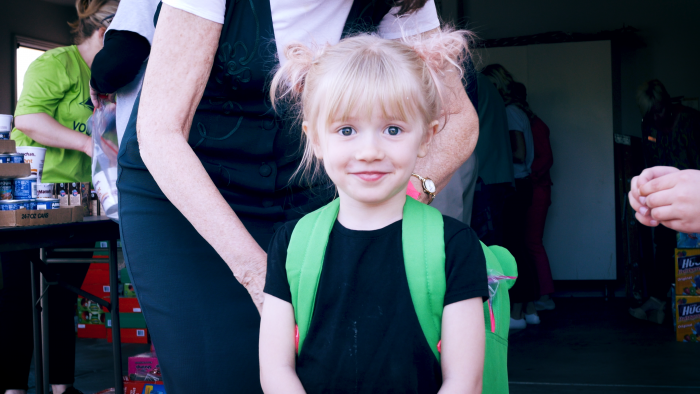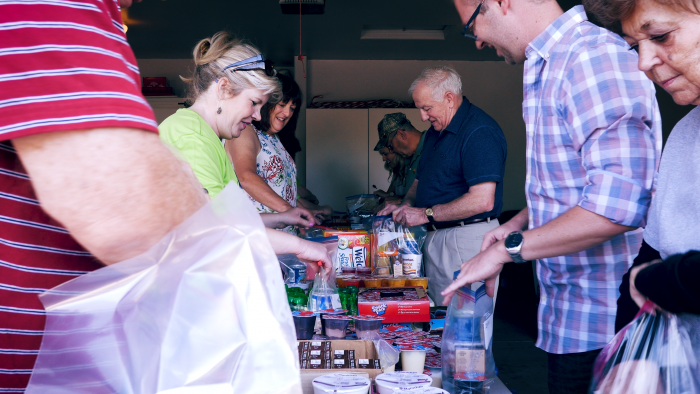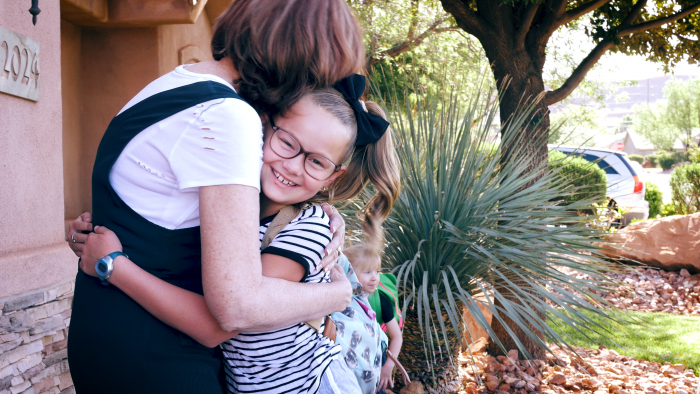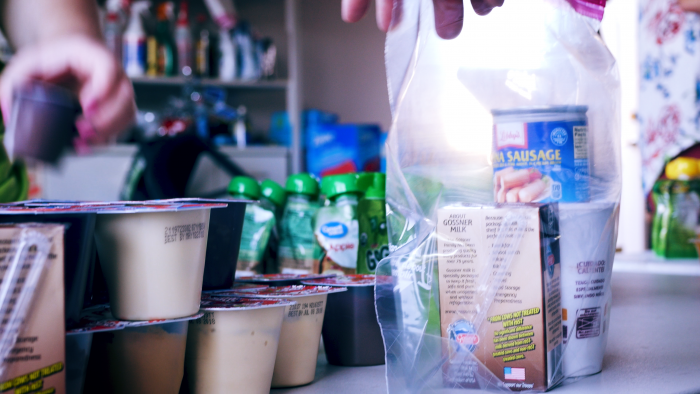 435.313.4725
P.O. Box 140 Santa Clara 84765